Preventive Dentistry Services for the Family in Louisville, Kentucky
Comfort & Care for the Whole Family
…Because Everyone Deserves a Healthy & Happy Smile
Preventive dentistry is dental care that helps you maintain good oral health. At Smile Academy of Kentucky on Dixie, we believe in the importance of early detection and preventing problems before they start. Not only does this save you time and money in the long run, it also helps keep your whole body healthy. Keep reading to learn more about our preventive dentistry services and how they benefit you.
Preventive Dental Services
At Smile Academy of Kentucky, we offer comprehensive preventive dental services at our convenient location in Louisville, Kentucky.
Professional Dental Cleanings. 

Enjoy the deep-clean feel of professionally-cleaned teeth. Using our safe, state-of-the-art technology, we gently care for your teeth, removing plaque and tartar that has built up, even in the hardest-to-reach areas. 

Dental Examinations. 

A complete oral examination is an important aspect of preventive dentistry. One of our highly-qualified dentists will carefully examine your mouth, looking for decay, infections, gum disease, and other dental problems.

Oral Cancer Screenings. 

An oral cancer screening is an easy way to keep oral cancer at bay. Spotting it early ensures you get treatment as soon as possible.

Fluoride Treatments. 

Keep your teeth healthy and strong with fluoride treatments. This easy-to-apply treatment helps prevent tooth decay.

Dental Sealants. 

Dental sealants are coatings that protect teeth from decay. The large molars in the back of your mouth often have deep grooves in them, making them a trap for food and plaque. Dental sealants keep those hard-to-brush teeth safe from cavities.

Periodontal Therapy. 

If you have gum disease, periodontal therapy deep-cleans your teeth and gum line to help your gums heal. 
How Does Preventive Dentistry Help You?
Getting regular dental checkups twice a year helps us keep a close eye on your teeth, so we can detect problems early on and prevent any major issues. Regular cleanings and exams help prevent the following issues, plus more:
Gum disease

Cavities

Tooth sensitivity
Not only do we prevent dental problems, we can also help reduce your risk for other health problems, such as:
Diabetes

Stroke

Heart attack
All of these major health issues have been linked to the health of your oral cavity. 
What Happens at a Dental Checkup?
When you come to Smile Academy of Kentucky on Dixie, you'll be welcomed by our friendly staff and made to feel comfortable in our relaxing waiting room. When it is time for your appointment, the hygienist will gently clean your teeth and check for any signs of gum disease. The dentist will come in during the examination and check your teeth for cavities, broken teeth, and broken fillings. We will also perform an oral cancer screening.
An important part of our dental examinations includes educating each patient on proper preventive oral care at home, so you can continue to prevent dental problems every day.
How Can You Practice Good Oral Hygiene at Home?
To maintain the health of your mouth and teeth, please follow these general recommendations:
Brush your teeth twice a day.

Floss once a day.

Drink plenty of water.

Eat a balanced diet.

Try to limit your sugar/juice/soda consumption.
Why Choose Smile Academy of Kentucky on Dixie?
We treat all our patients like family. We genuinely care about the condition of your teeth and gums, and we want to prevent you the pain and cost of major dental issues. 
At Smile Academy of Kentucky, you can take advantage of our extended hours at our state-of-the-art dental facility. We always take precautions to keep you and our staff safe, especially during the COVID-19 pandemic.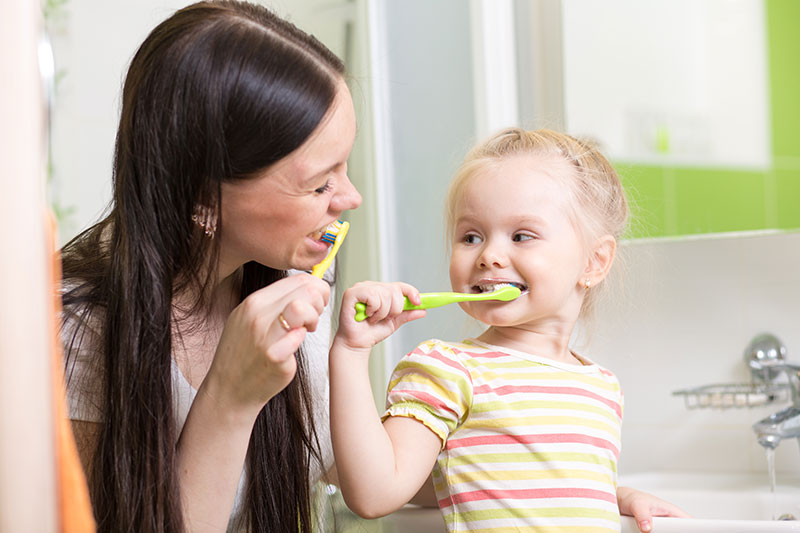 If you would like to learn more about our preventive dental care, or you would like to make an appointment, please give us a call. Our phone number is 502-365-2288. You can also contact us online. We look forward to hearing from you!