A Trustworthy Cosmetic Dentist in Louisville, KY
Comfort & Care for the Whole Family
…Because Everyone Deserves a Healthy & Happy Smile
Regain confidence in your smile through cosmetic dentistry at Smile Academy of Kentucky on Dixie. Our office may be new, but we have a very experienced team of dental professionals on staff in Louisville, Kentucky. Through honest conversations and providing you with the details you need to make informed decisions concerning your teeth, we create a personalized experience at every appointment. Learn more about our cosmetic dentistry services.
What Can Cosmetic Dentistry Do?
Cosmetic dentistry, also known as aesthetic dentistry transforms your appearance by aligning crooked teeth, replacing missing teeth, changing the shade or color of teeth, and closing gaps between teeth. Being confident enough to smile widely is life-changing to many people. We help give you the smile that will make your life better.
What Conditions Does Cosmetic Dentistry Treat?
Cosmetic dentistry is used to treat a wide range of dental conditions, including:
Broken or chipped teeth

Discolored teeth

Misaligned teeth
Many people believe cosmetic dentistry only restores the esthetics of your smile. However, at our office, we aim to restore form, function, and esthetics. With the dental technology available today, there are many options for restoring teeth. It is our mission to save every natural tooth possible. However, if a natural tooth is deemed unrestorable, we have many options for replacement.
If you suspect something is wrong with your tooth, it is imperative that you let us know as soon as possible. Don't wait for your next 6-month appointment.
What Procedures are Considered Cosmetic Dentistry?
While often performed in the same office aesthetic and general dentistry have different goals. General dentistry tends to focus on preventative health and dental hygiene. Cosmetic dentistry focuses on improving the quality of your smile. Our office provides a wide range of cosmetic procedures and products, including:
Clear Aligners: Straighten your teeth with these discreet, removable aligners.
Customized Whitening Trays: We create trays shaped for your mouth, so you can conveniently whiten your teeth at home.
Porcelain Veneer: Hide offensive teeth with a veneer, which is a thin porcelain shell that fits over your tooth and can improve its appearance dramatically.
Composite Veneer: Create a more appealing look with a composite veneer bonded to the front surface of your misshapen or stained tooth.
Dental Crown: Protect a damaged tooth with a dental crown that matches your tooth color and allows you to chew normally.
Dental Bridge: Missing one or more consecutive teeth? We can create a dental bridge that looks like your natural teeth and gives you all the functions of natural teeth.
Removable Partial Dentures: Improve the appearance and function of your teeth with removable partials designed to look and feel natural.
Complete Dentures: We create quality, stain-resistant teeth that fit your mouth precisely and look amazing.
All our procedures are performed in the safest, gentlest manner possible. We always educate you on the procedure and its cost beforehand. Everything we do is intended to make your mouth brighter, healthier, and better than ever.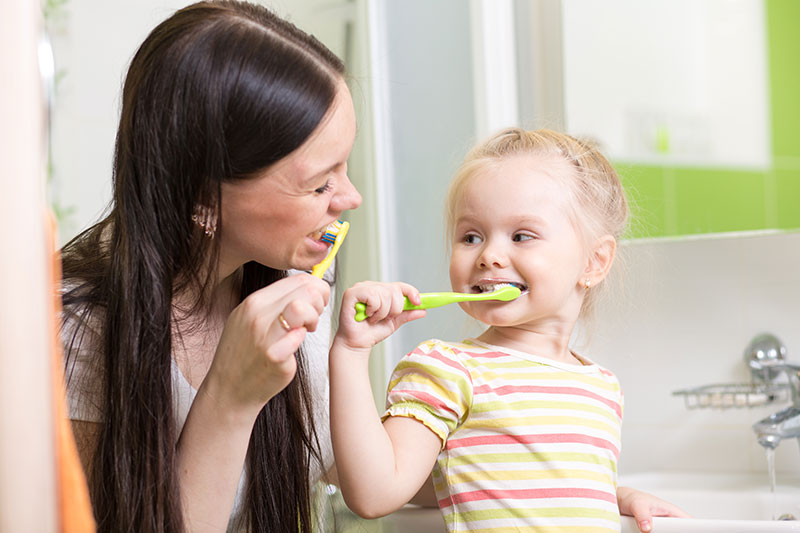 Why Choose Smile Academy of Kentucky on Dixie for Cosmetic Dentistry?
Many offices offer the same procedures, so it can be difficult to choose a cosmetic dentist in Louisville, KY for your restorative and cosmetic needs. The most important factor in the success of your treatment is finding a dentist you trust. Our dental providers are constantly gaining education on how to better serve our patients and produce high quality esthetics. We have a passion for cosmetic dentistry.